DOB 20200202 (the palindrome date)

Once more Tornaslättens Zeb is the father of a litter here. you can read more about him at the page of Zeb-litter. But the picture is here as well.
Bettan is a rather small bitch – but a really nice one. After a bewildering whelping when she gave birth to seven puppies in 1½ hour (!) she did not want anything to do with the puppies at first. I think she was a freaked out (I was stressed myself having trouble to be fast enough) and on top of that three of the pups were not fit to live. I reacted on them getting milk at the mouth corners when they sucked. But after that she understood her role and turned out to be a good mother to the remaining four.
For the first time I had more people wanting a puppy before they were even born then puppies to place – it feels strange. And I wish I had had at least one bitch more. But I can't conquer nature.
As my main photographer was unable to be in place there are no pics from the whelping. But during the over three weeks that has passed me and (mostly) Nina Martinsson fixed some pictures. So now I have started the story about their first time.
February 23rd exactly 3 weeks into the life we made a visit to my primary photographer. We can't be without pictures too long ?
On the way out of the carrier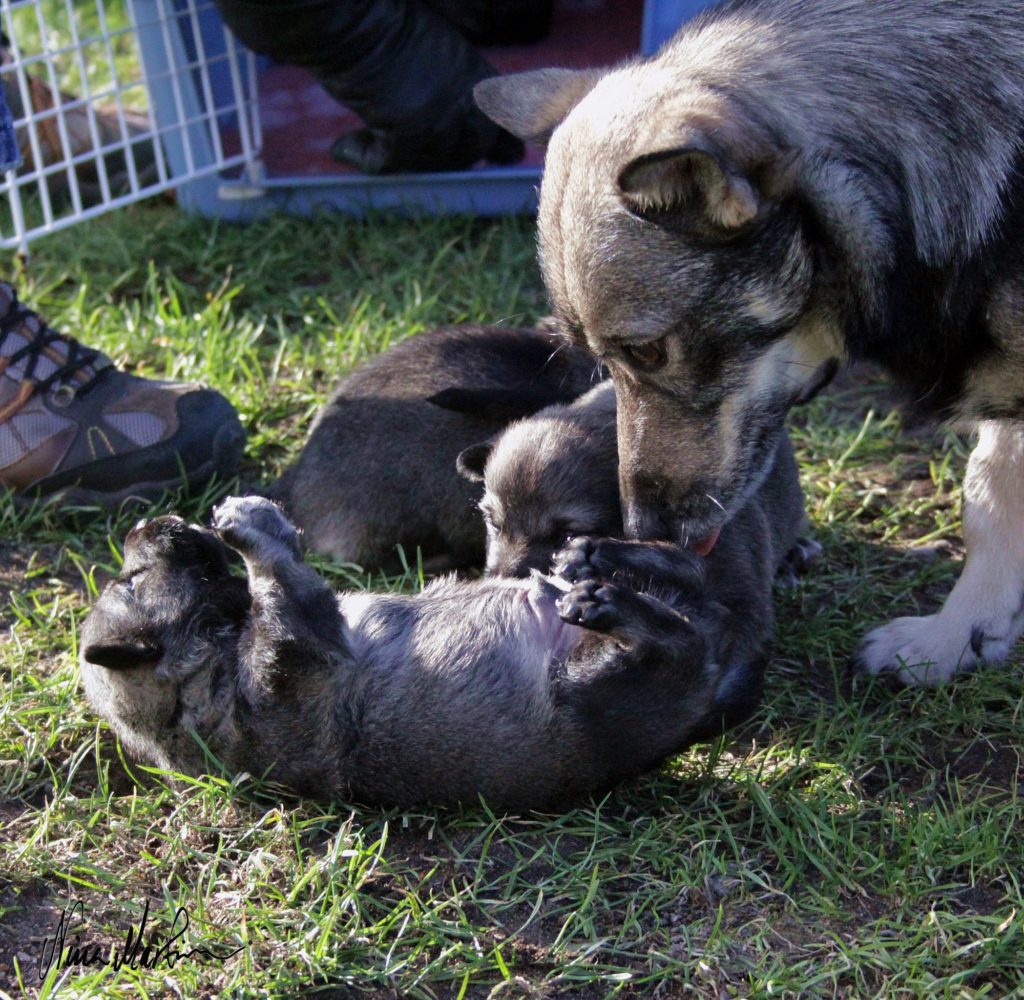 Bettan checks on her babies when they got out of the carrier and on the grass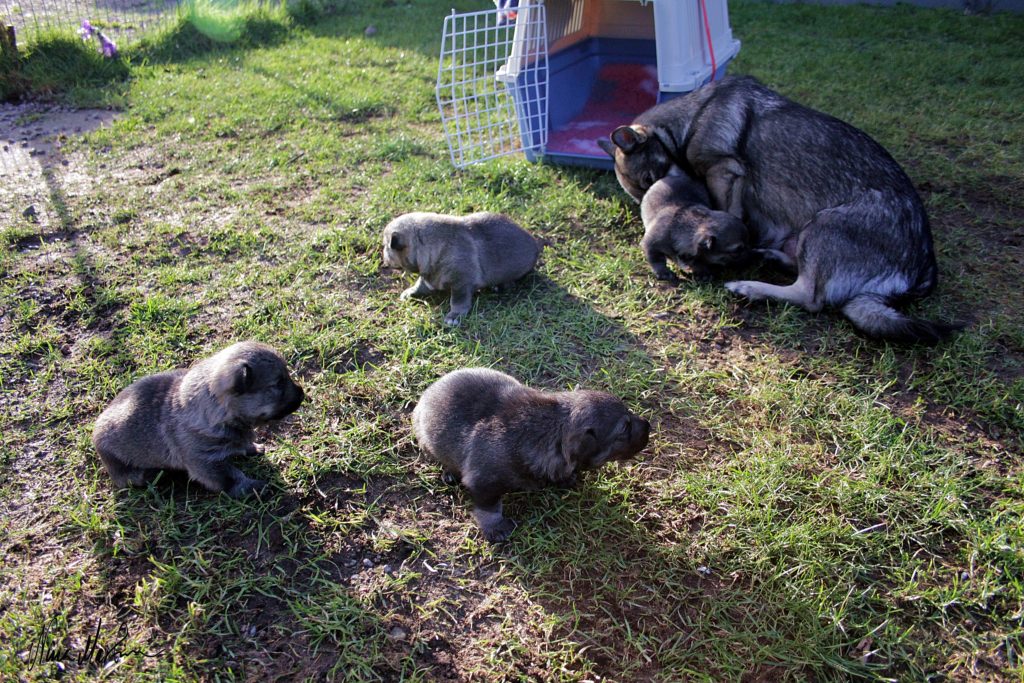 And then all four got out
Is this supposed to be fun?
Well we can enjoy a picnic
All is new inside too!
Yippee – the milkbar is open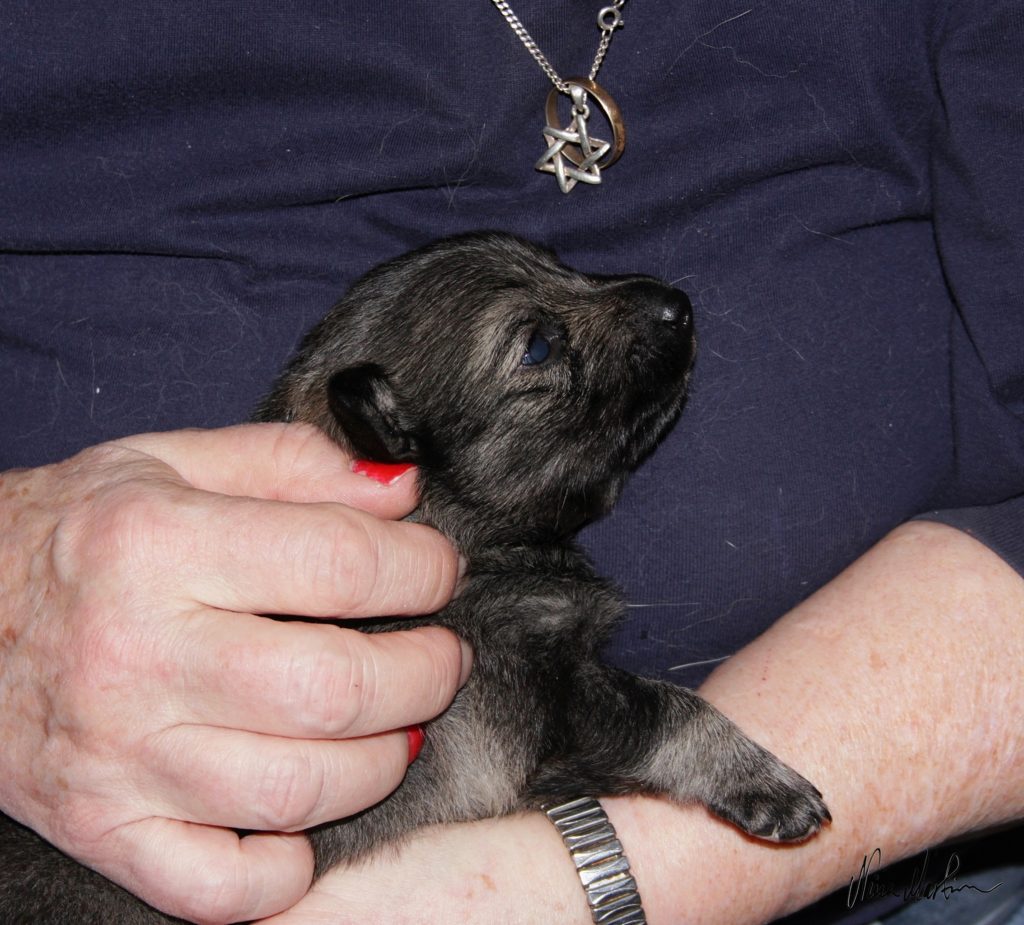 To Cuddling with the human mom is always nice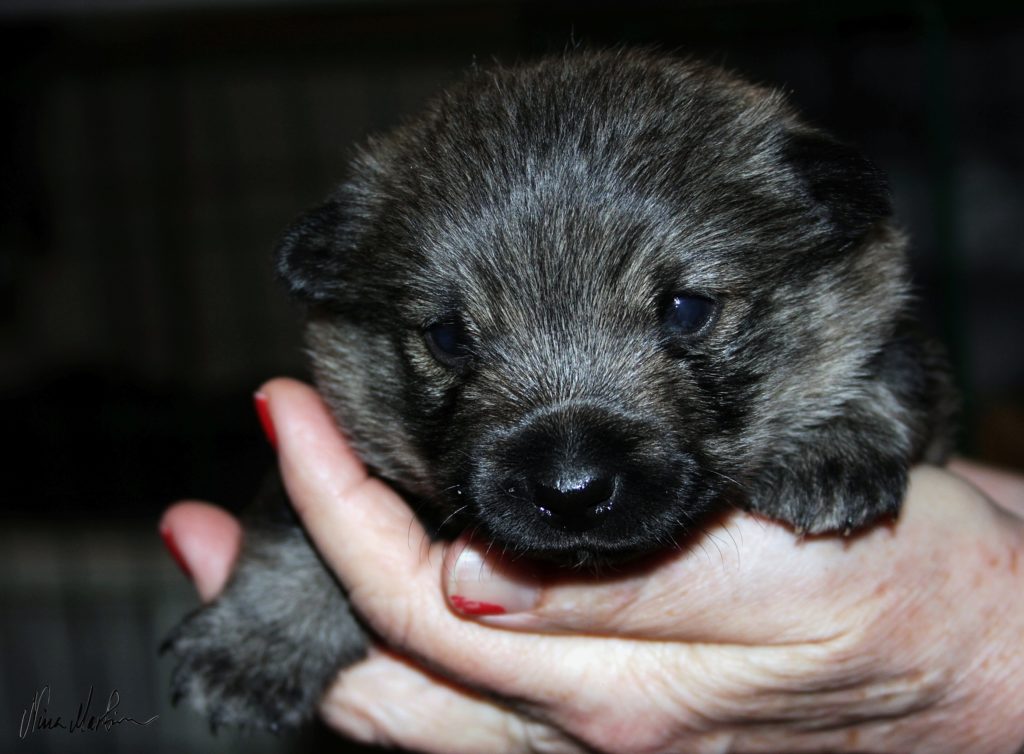 Are you allowed to be that sweet?
Oh yes!
Kenzo was fascinated by the new creatures – but from a safe distance