DOB May 30th 2017
Sire: Jaxonville X-Tempore Vaan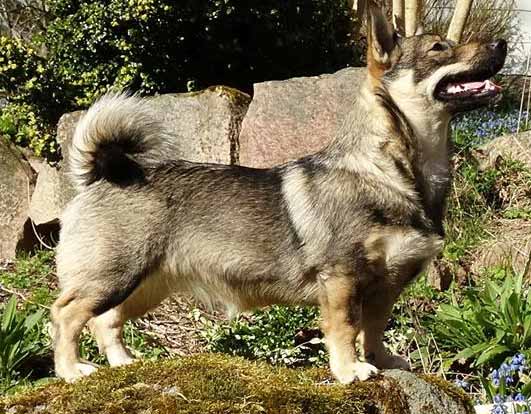 Dam: Jeanne d'Arc v/d Kloostertuin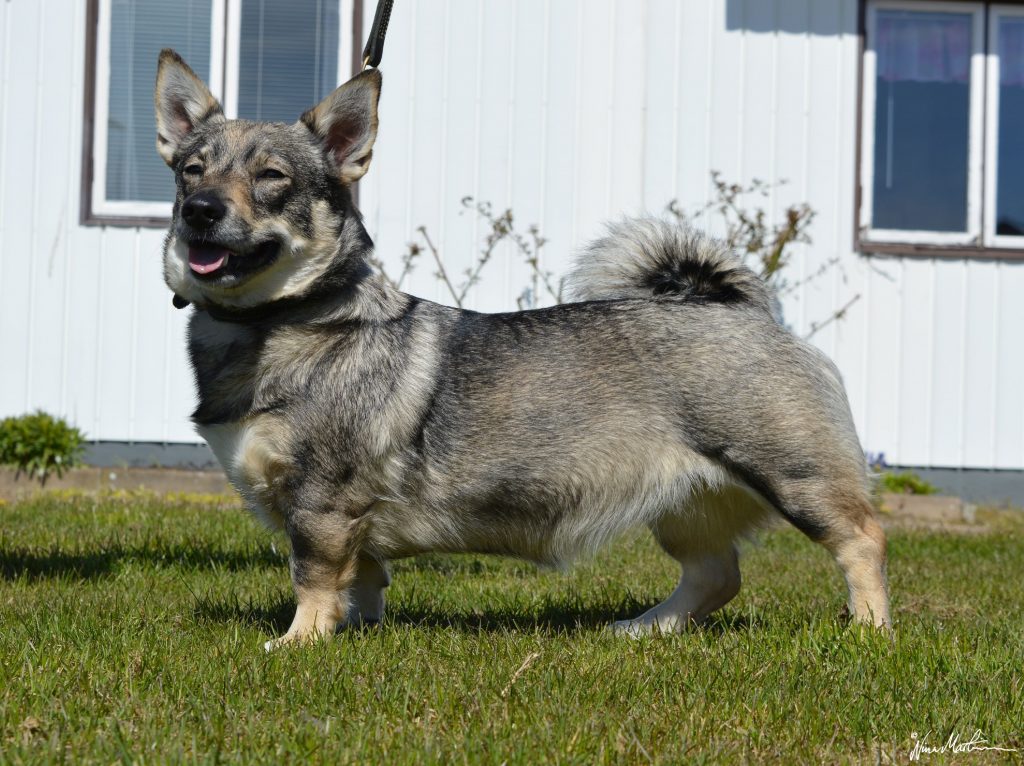 May 2nd and definitly pregnant
May 31st Yesterday it was time. Jeanne woke me at three o'clock wanting to get out. Then she got under my blanket – and I got soaking wet when the water broke. I changed into dry clothes and we went into the kitchen.
At 04.55 the first puppy was born and 25 minutes later #2 arrived. After that I had a coffee break – much appreciated! Between 06.15 and 07.00 the rest were born.
At ten Nina Martinsson arrived to help me taking pictures. I am worthless with a camera…

The puppies have already got their names. To me they are individuals and thus entitled to get a name asap.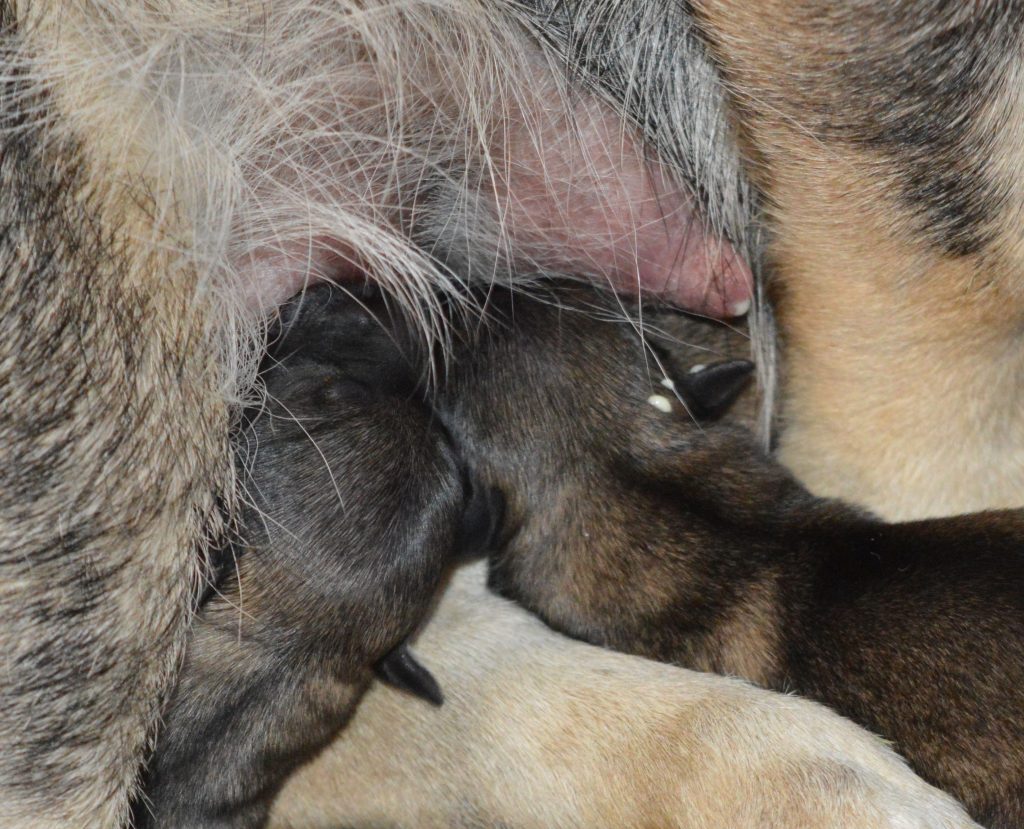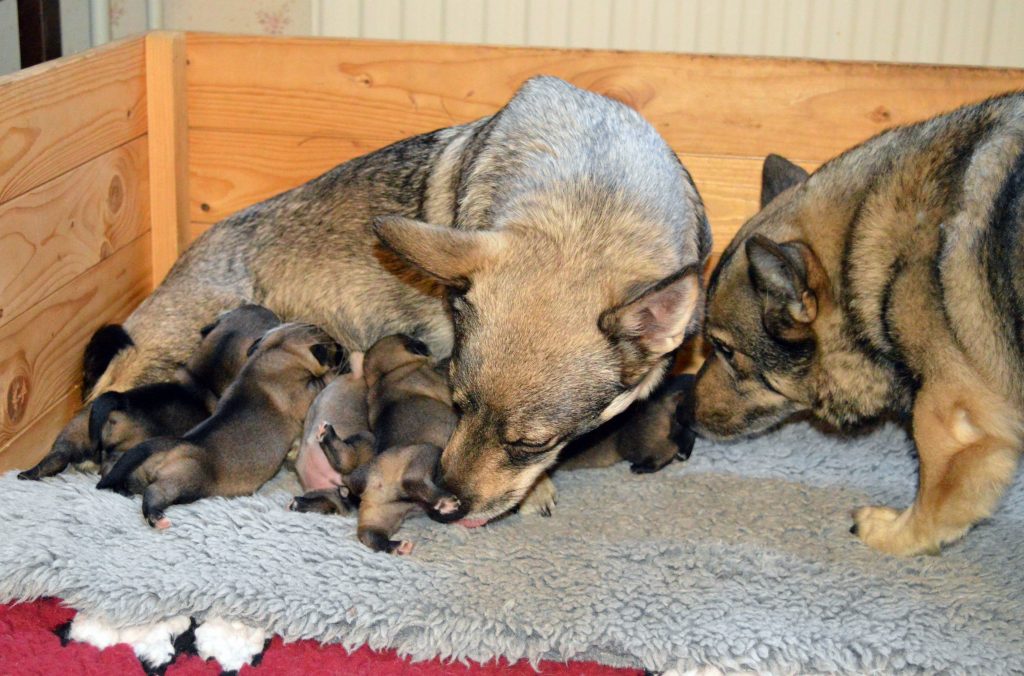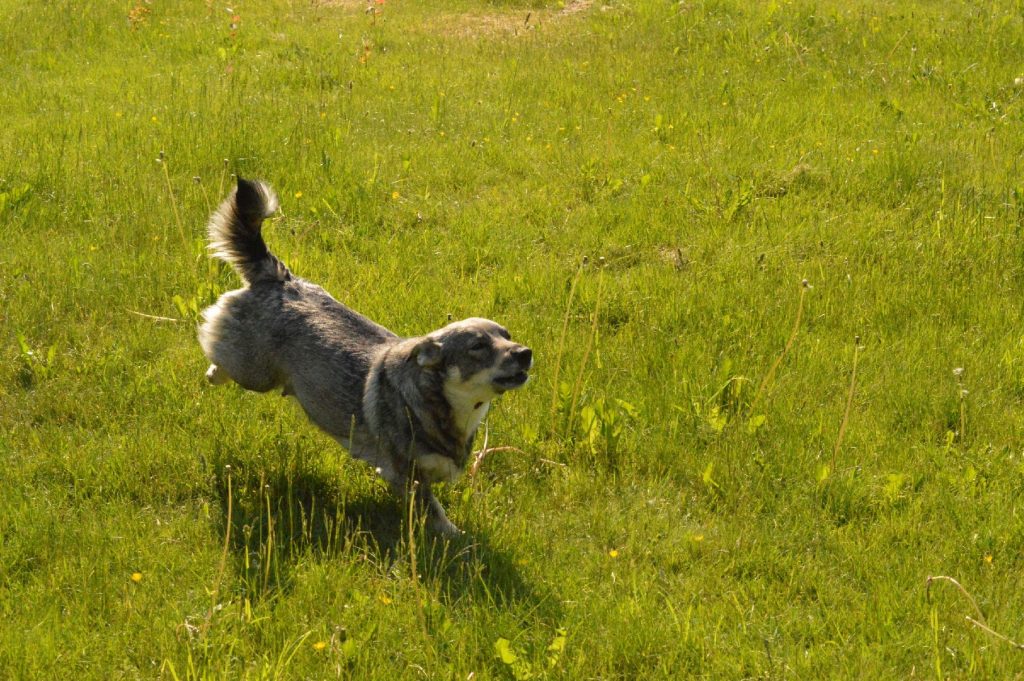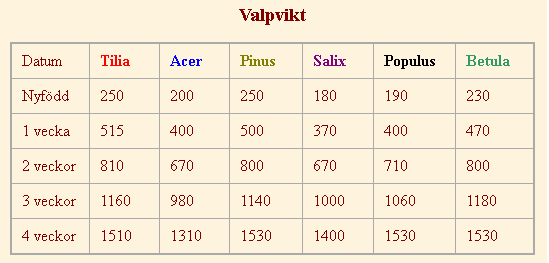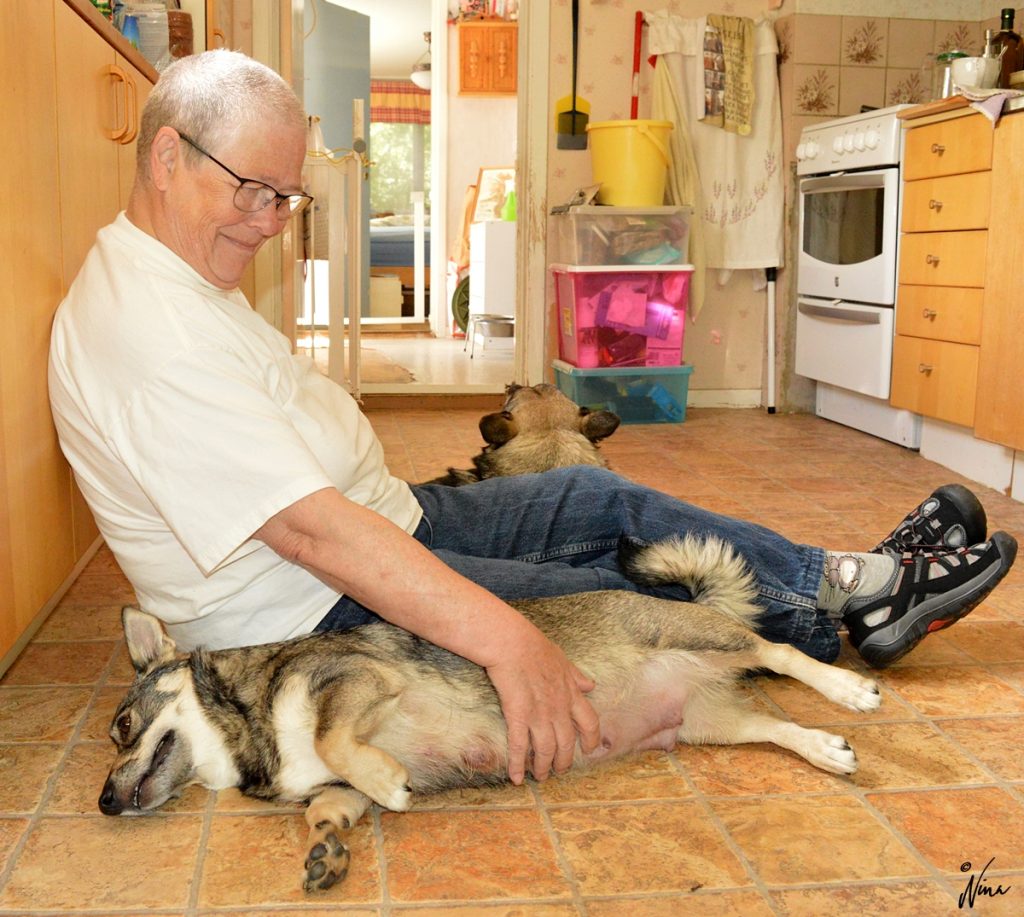 They have met another Swedish Vallhund – Lycke from the litter last year. That was fun.

It is a bit empty now that most of the dogs left home – just one adult and three puppies… On the other hand thus I can have all dogs free in my garden and know where they are. All of us enjoyed that.